TACTICAL PEN
Not Just For Writing
An often overlooked piece of everyday carry gear that could one day save your life, or at the very least give you a cool way to jot down your notes.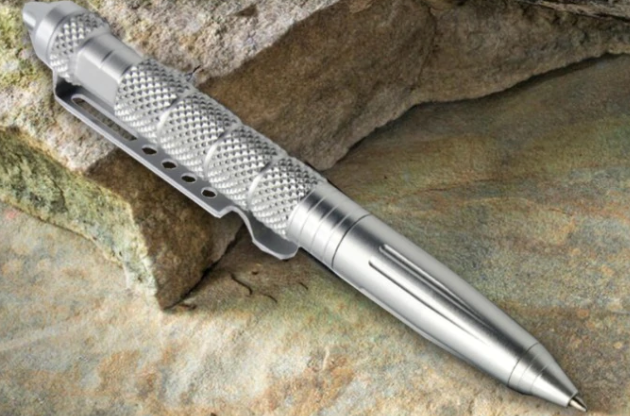 A tactical pen is an often overlooked piece of everyday carry gear that could very well save your life, or at the very least provide you with the means to jot down your ideas or notes.
And while fending off an attacker with a tactical pen is neither preferred nor realistic in most situations, they can and will pull double duty as a self defence weapon in a pinch if you're both trained in doing so and carrying it on your person when the time comes to need it.
After all, nothing stops an intruder dead in his tracks quite like being impaled by a chunk of titanium, steel, or aluminium.
A Pen That Can Take A Beating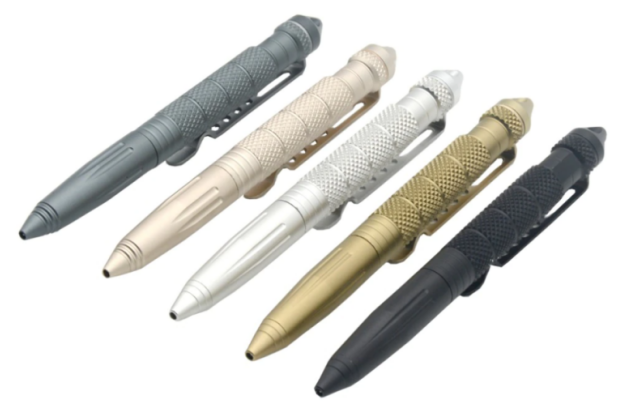 With a simple, stylish design boasting the performance of a luxury pen combined with heavy duty military quality. It won't break and won't rust thanks to its aviation grade, hard anodised aluminium.
Plus, don't be fooled by its low price, this ink pen writes as well as luxury pens. You will feel a smooth, continuous, even and effortless ink transfer, and with 5 pen refills included you won't run out of ink any time soon.
This pen is solid, sturdy, and on point. I use the pen a lot at home and at work, and I always have it on me as you never know when you'll need it.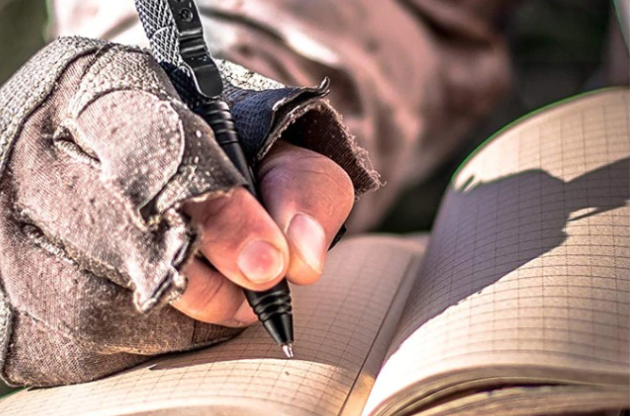 So why a tactical pen? Often the main purpose of a tactical pen gets overlooked at the expense of integrated cool gadgets, and that's self-defence and protection.
Trapped in a car? Smash the window with the diamond thread, ultra strong, impact-proof tip at the end of the handle.
Break through glass, ceramic and metal, with one motion the tactical pen is deployed in a ready to use grip.
Inflict painful injuries to an impromptu attacker, you'll always be prepared for anything with this discreet self-protection tool.
I got this on a lark but strangely, two weeks later I came across a car fire in the middle of the road. Used the pen to take out the back window, got everyone out and waited for fire department. So yes, it works. One strike and the glass was gone.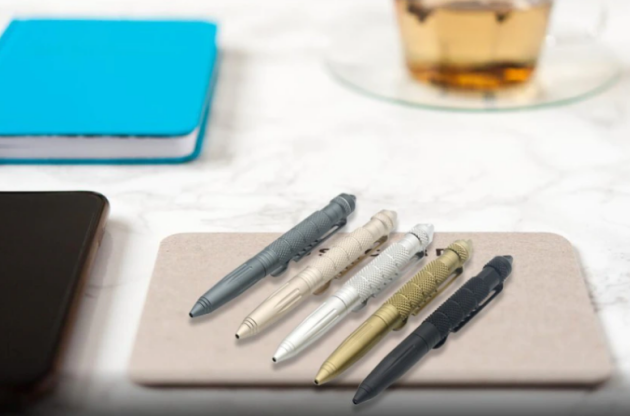 The only self-defence weapon you can carry anywhere, it's not forbidden to bring this pen on airlines and customers have personally kept this pen in their bags going through security.
Security agents can decide otherwise at any time (you may want to leave it in a bag when it's scanned) but it also fits great in shirt pockets, rucksack pen holders, notebooks, etc.
If you are in the market for a tactical pen that is built well and priced low, then take a look at this pen. It may be the self defense tool that you have been looking for.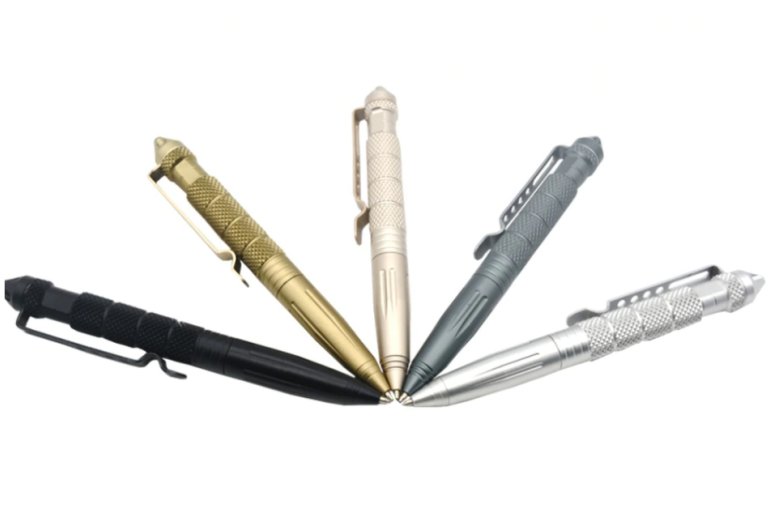 Get a tactical pen that writes well, does the job it's made for, doesn't have a lot of useless features, is well priced, looks good, and was made to last and survive with you.
Slide in your pocket or hook it onto your backpack – it's a pen you can truly carry with full confidence.